Success on the land! Legal funds secured for criminalised migrants in Belgium
In Belgium, eleven people were criminalised for their solidarity with people on the move. The Sea-Watch Legal Aid Fund covers the legal fees for the affected individuals.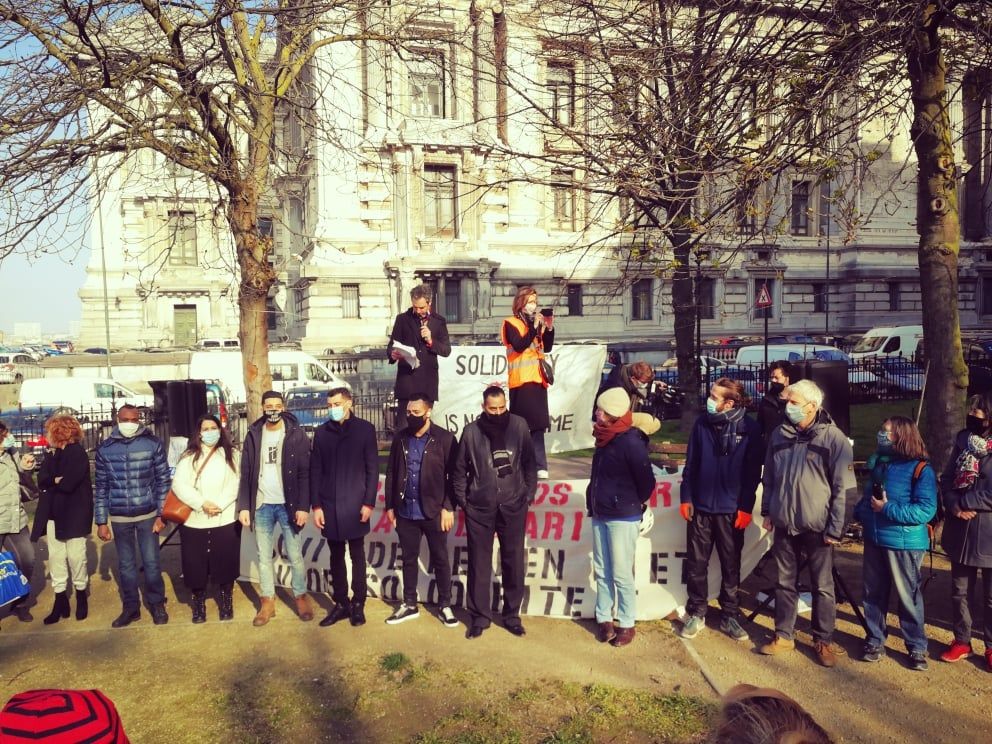 Image Credits: SINAC
In 2017, eleven people were charged with human trafficking and participation in a criminal organisation in Brussels; offences that carry up to 10 years in prison and tens of thousands of euros in fines. The case features the criminalisation of seven migrants, who were trying to leave Belgium for the UK, and four activists who were helping them.
Pursuant to the decision by the court of first instance in 2018, the activists were acquitted while migrants faced the alleged charges and were sentenced to 10 to 40 months of prison. Besides, all of them, except for the two Belgian journalists, had to endure preventive detention - of up to eighteen months. The proceedings in the first instance can only be deemed unfair. One of the issues is, that the trial was based mostly on telephone tapping transcriptions. These have been translated several times, thereby creating inevitable misunderstandings which even the prosecution itself admitted. On top of that, it remains questionable if all the defendants understood all of the proceedings, given the cultural and linguistic differences, in combination with the aggressive lines of questioning. Throughout the case, people on the move were disparagingly referred to as 'illegals.'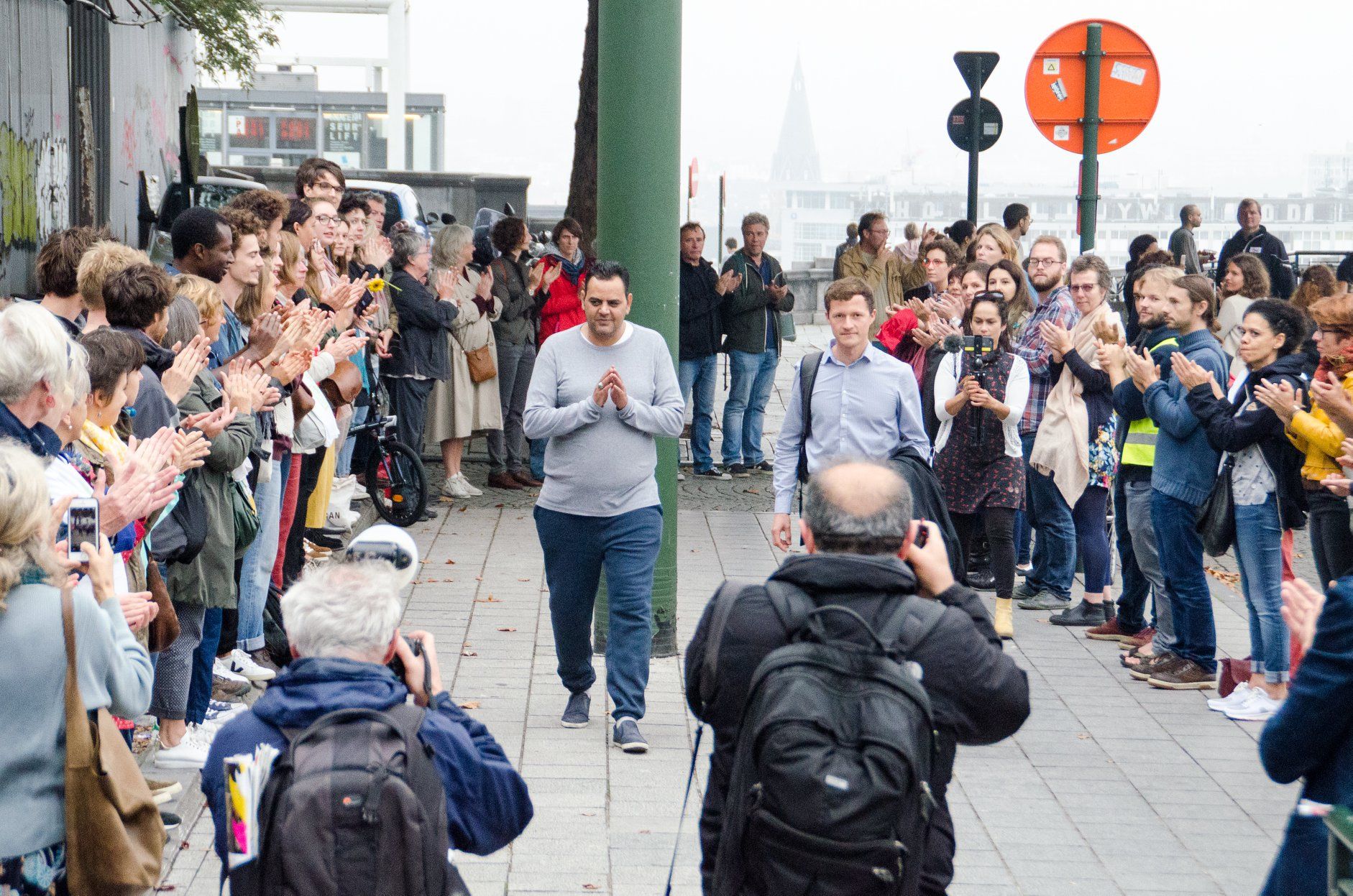 One of the Accused
© SINAC
The decision by the court of first instance was followed by an appeal by the public prosecution service for all defendants including those for whom he had requested acquittal. Between 23rd and 24th March 2021, the appeal trial of the eleven prosecuted people took place in the Brussels Court of Appeal. The Court ruled in favour of the eleven, declaring three appeals from the public prosecution service as 'without object' and acquitting the four so-called hosts. The judgment was only leniently in favour of the seven criminalised migrants, reducing the suspended sentence from 40 months in the first instance court to between 12-20 months now.
The ongoing trials have put defendants in difficult situations where they had to bear heavy costs for their defence. SINAC, a solidarity network based in Brussels, has supported several of the defendants in their trials.
Considering some of the charged persons were neither in the financial position to independently fund their legal defence nor eligible for juridical public assistance, SINAC contacted the Sea-Watch Legal Aid Fund for support. We stand in solidarity with people on the move and everyone supporting them. Therefore, we are happy to cover the legal fees for the unjust legal process.
Do you want to stand in solidarity with people on the move? You can donate here.