Samos 2 are free again in important victory of solidarity with people on the move
There has been a successful result in the case of two individuals, 'N' and Hasan, who were accused by the Greek state of baseless charges of smuggling and child endangerment.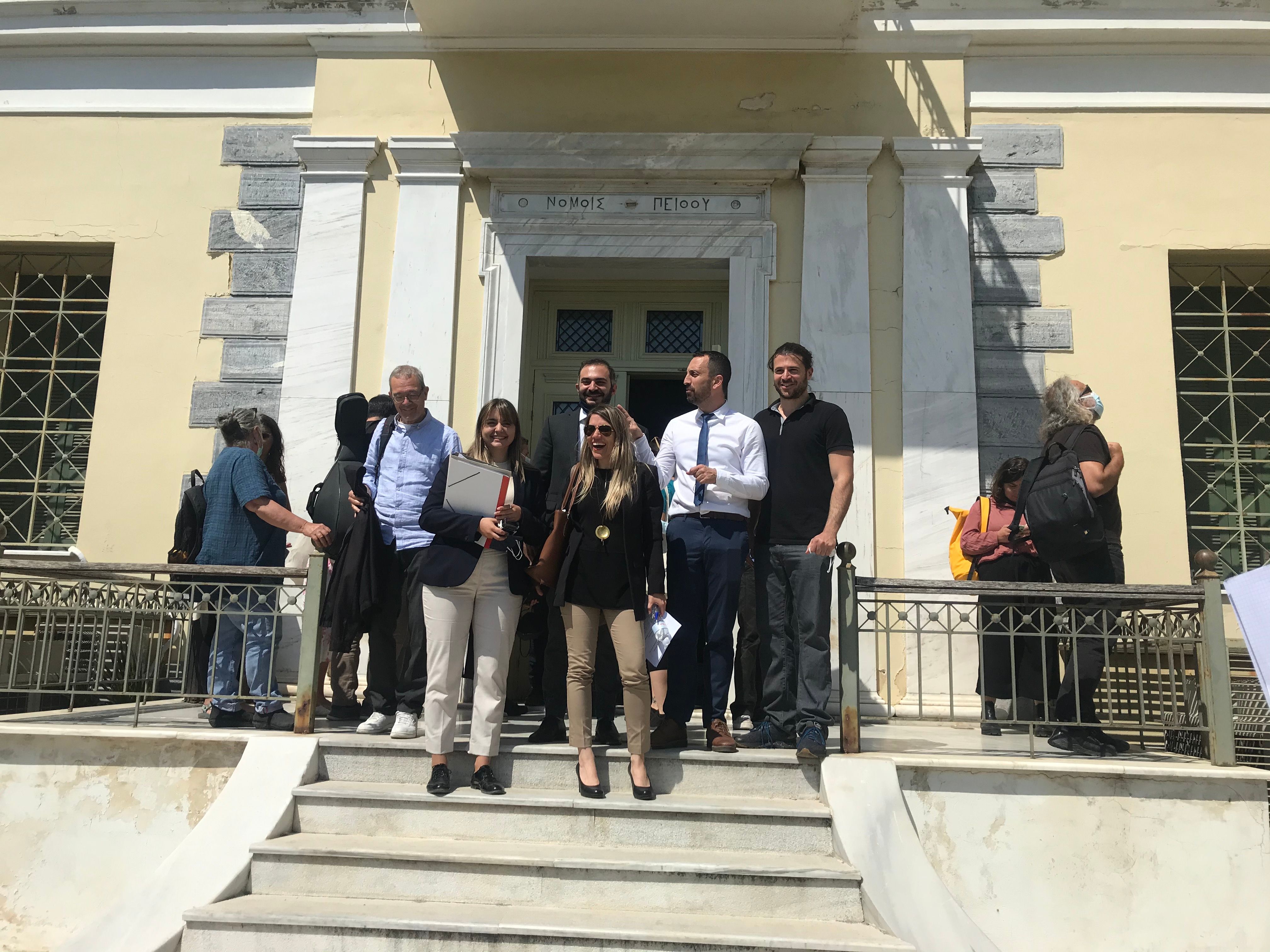 Image Credits: Borderline Europe
The trial against both should never have happened but through a powerful legal defence, funded by the Sea Watch Legal Aid Fund, N was acquitted of all charges and Hasan was given a suspended sentence of 1 year and 5 months. This high-profile case has come to a positive outcome through the support of the solidarity movement at large.
N and Hasan fled from harm in Afghanistan and reached the Turkish border in 2020. On 7 November, they and 22 souls - including their families - embarked on a rubber dinghy bound for the Greek island of Samos. The boat collided with the cliff edge and capsized. All passengers went overboard, including Hasan's mother, brother and sister and N's six-year-old son. The Greek Coast Guard was made aware of the emergency but did not make a rescue, and after several hours they only approached to observe. During that time, the survivors tried seeking land but sadly, N's six-year-old son did not make it.
Upon safely arriving in Samos, Hasan was arrested for the "transportation of 24 third-country nationals into Greek territory without permission" (smuggling), because he at one point steered the boat. In addition, due to the boat being in distress on the journey, he was charged with the aggravating circumstances of "endangering the lives of 23" and "causing the death" of N's son. N was also arrested and charged with "endangering the life of his child", facing up to ten years imprisonment.
In fact, the death of N's child and the associated traumatic experience of these people were caused by the failure of the Greek Coast Guard, not the people on the move themselves. This legal attempt is the first of its kind – to issue proceedings against an asylum seeker for the death of their child – and both defendants sought legal support to defend their right to asylum and freedom from criminalisation. The legal teams reached out to the Sea-Watch Legal Aid Fund to join hands in funding and offering support for the legal defence at trial.
Now, N's acquittal and Hasan's suspended sentence represent a victory for all those who supported the Samos 2 in solidarity and raised awareness of the reality of the harrowing experience people on the move undergo in these journeys. The Sea-Watch Legal Aid Fund is humbled to have served this case and celebrate the outcome with N, Hasan, their legal teams and campaigners and all people of solidarity.
Do you want to help finance the defence of the Samos 2? You can show your support by donating here.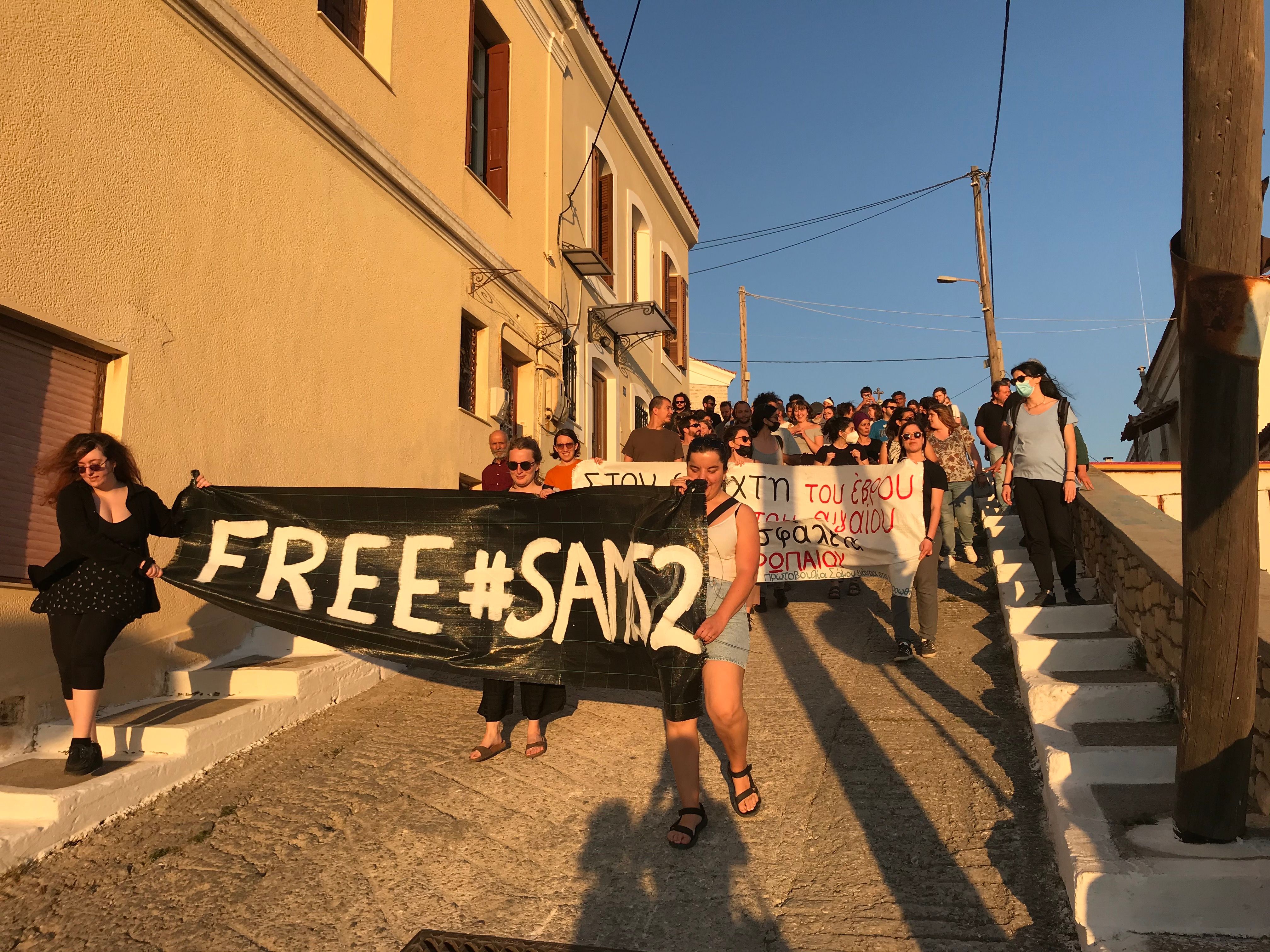 © Borderline-Europe
© Borderline-Europe