Defence of the Mykonos 6 following Syros prosecution
The Prosecutor of Syros, Greece, has charged 6 individuals with facilitating a shipwreck and setting up a criminal organisation after their vessel ran into distress of Mykonos. The Sea-Watch Legal Aid Fund supports the Human Rights Legal Project in their defence of the accused. Such criminalisation of migrants seeking safety and asylum cannot be allowed to continue.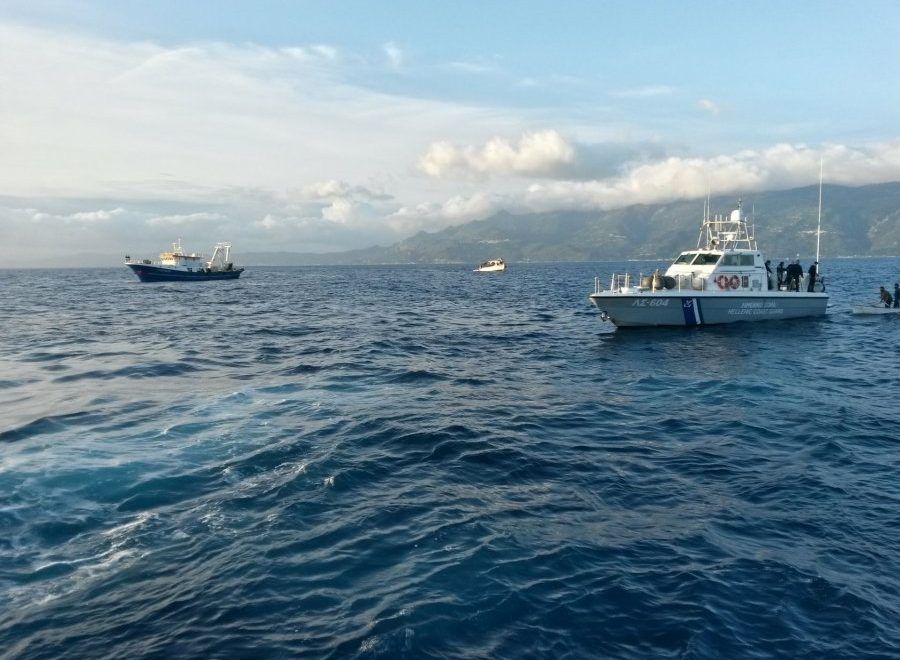 Image Credits: KeepTalkingGreece
On 19th June 2022, a small sailing boat set off from Turkey with 116 individuals on board, all seeking safety by attempting to reach Italy. The weather conditions on the boat journey were dangerous and the boat began to take on water near Mykonos. Those on board were prompted to call the Coast Guard emergency number and ask for assistance.
The Coast Guard initiated a rescue operation, towing the small boat to the island of Agios Gordios. During this time the boat broke in 2, making the situation incredibly dangerous. Following on from this operation 8 persons remain missing, among them several young people and two children under 10 years old. None of the survivors had or were given life jackets.
After surviving such an ordeal, where individuals whose lives were at risk were left without adequate support and assistance, the prosecutor of Syros accused 6 Afghans from the vessel of facilitating a shipwreck and of setting up a criminal organisation. These accusations represent yet another example of Fortress Europe's racialised targeting of individuals on the move. People in danger at sea are not only left without the support that European States are obliged to provide; their journeys in search of safety are also cast as criminal.
Becoming aware of this case, the Human Rights Legal Project intervened directly. So far, they have secured the release of 3 of the co-accused and are continuing to defend those standing trial. The Sea-Watch Legal Aid Fund is proud to stand alongside these efforts to end the injustice of European criminalisation policies and to financially support the Human Rights Legal Project in this case.
Do you want to help this project? You can show your support by donating here.