The EU's hardening borders prevent people from seeking protection 
After 172 people were rescued as their boat became distressed, the six people in charge of the vessel are put on trial for migrant smuggling. This marks a further hardening of the European Union's project of criminalisation people seeking protection.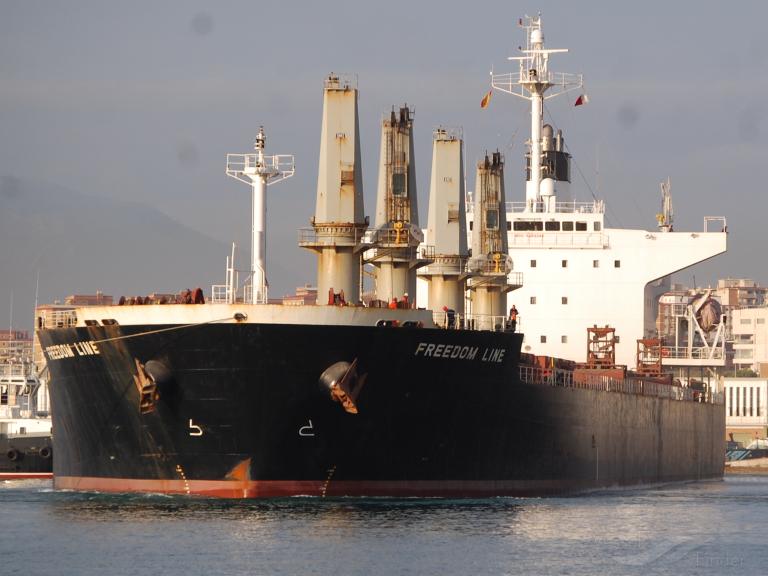 Image Credits: VesselFinder
In late June, 172 people were rescued by the cargo boat FREEDOM LINE after a boat became distressed in the sea south-east of the Greek island Karpathos. The boat departed from Lebanon and became unseaworthy in the harsh weather conditions which included winds of 6 to 7 on the Beaufort scale.
The six people who were seen as in charge of the vessel were arrested by the port authorities and charged of migrant smuggling. The increasing criminalisation of border crossings and people's movement for seeking asylum is a concerning development which undermines people's 'right to have rights'. In Lebanon, several measures have made for the shrinking space for protection denying people seeking asylum basic needs and a life in safety and dignity. Further, the living conditions are worsening for both Lebanese citizens and people seeking protection with an estimate of 90% of refugee household living in extreme poverty.
The European Union must stop its project of externalisation of responsibility through the hardening of its borders and the sole focus on 'migrant smuggling'. Instead, it must address the uneven resources that host countries have to enable a truly dignified response to the movement of people. 
 
We are proud to support the Human Rights Legal Project who are representing at least four of the six accused. We hope that they will receive a fair trial and that the charges against them will be dropped.
Do you want to support the defence of the accused? You can donate here.