Sea-Watch Legal Aid Fund support for high profile ERCI trial on Lesvos
The Sea-Watch Legal Aid Fund has begun issuing funds to persons criminalised as they were providing humanitarian support on the Greek island of Lesvos on behalf of the NGO, Emergency Response Center International (ERCI).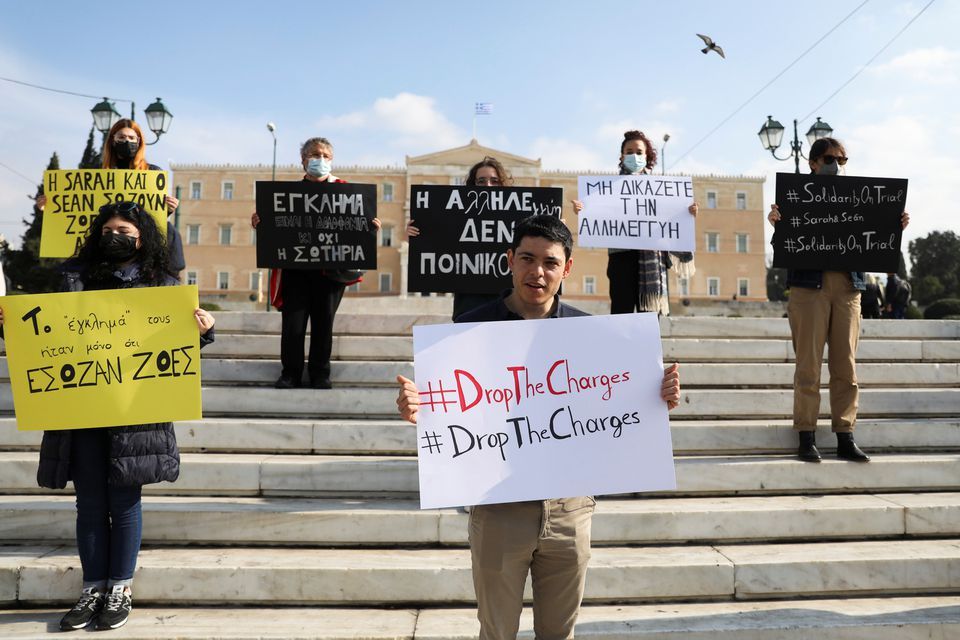 Image Credits: Reuters
The Emergency Response Center International (ERCI), a search-and-rescue group, operated on Lesvos from 2016 to 2018. In 2021, the Greek State issued proceedings against 24 individuals and organisations in a case which has gathered ongoing media attention. After the initial hearing, the case continued over to 2022 with many defendants requiring legal support.
Costas Georgiades is the first of the accused to receive such support from the Sea-Watch Legal Aid Fund. Among the charges he and other defendants are facing are money laundering, assisting third- country nationals to enter Greece illegally and espionage.
The case is significant in the Greek State's crackdown of migrant solidarity organisations and received large attention due to the scale of criminalising humanitarian workers. The European Council on Refugees and Exiles, Human Rights Watch and Amnesty International confirm and support that this is a case of judicial harassment whose goal is to deter individuals and organisations from saving lives and providing life-saving support to vulnerable people.
The Sea-Watch Legal Aid Fund stands in solidarity with Costas and all defendants in this critical case.
Show your solidarity by donating here to this crucial defence!