Accused of smuggling because of filming
A Turkish-Kurdish national is charged with smuggling and facing over 1000 years in prison for making a video with his phone.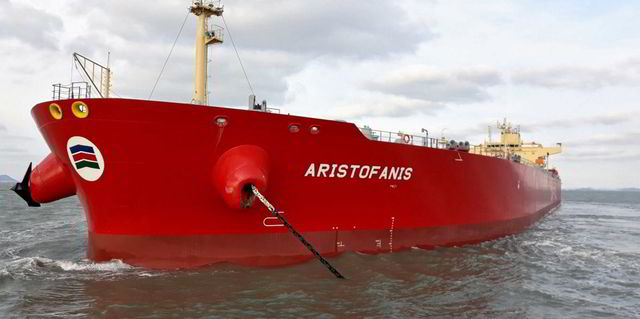 Image Credits: TradeWinds
On 23 September 2021, the merchant vessel M/T Aristofanis rescued 150 persons from a wooden boat in distress near Peloponnese in the south of Greece. The operation started when the ship master alarmed the Hellenic coast guard after coming across the boat on its way to Sidi Kerir terminal.
Aristofanis, a Marshall Islands-flagged tanker rescued passengers and disembarked them on Crete where they were received by the Greek authorities. On arrival, the police arrested the captain and two Afghans. After the testimonies of people arriving were taken, the police also arrested a Turkish-Kurdish passenger who spent the entire trip on the lower deck with the rest of the passengers, but was accused of being a smuggler because he was making a video with his phone. During the journey, one person died. Therefore the accused is facing either 149 life sentences or 1 life sentence and 1480 years sentence in prison. The trial took place on 6th and 13th of September 2022.
The Human Rights Legal Project who is representing the Turkish-Kurdish passenger reached out to the Sea-Watch Legal Aid Fund requesting support. Driven by our belief in the right to a fair trial for everyone in particular for people on the move, we are glad to extend our solidarity to this case.
If you wish to join us in this journey, you are welcome to donate here.