"We Can No Longer Hire You"
Crewing agencies in the shipping business are a common route for seafarers to find a job around the world. But what happens when you are refused work by a crewing agency based on your previous work in search and rescue?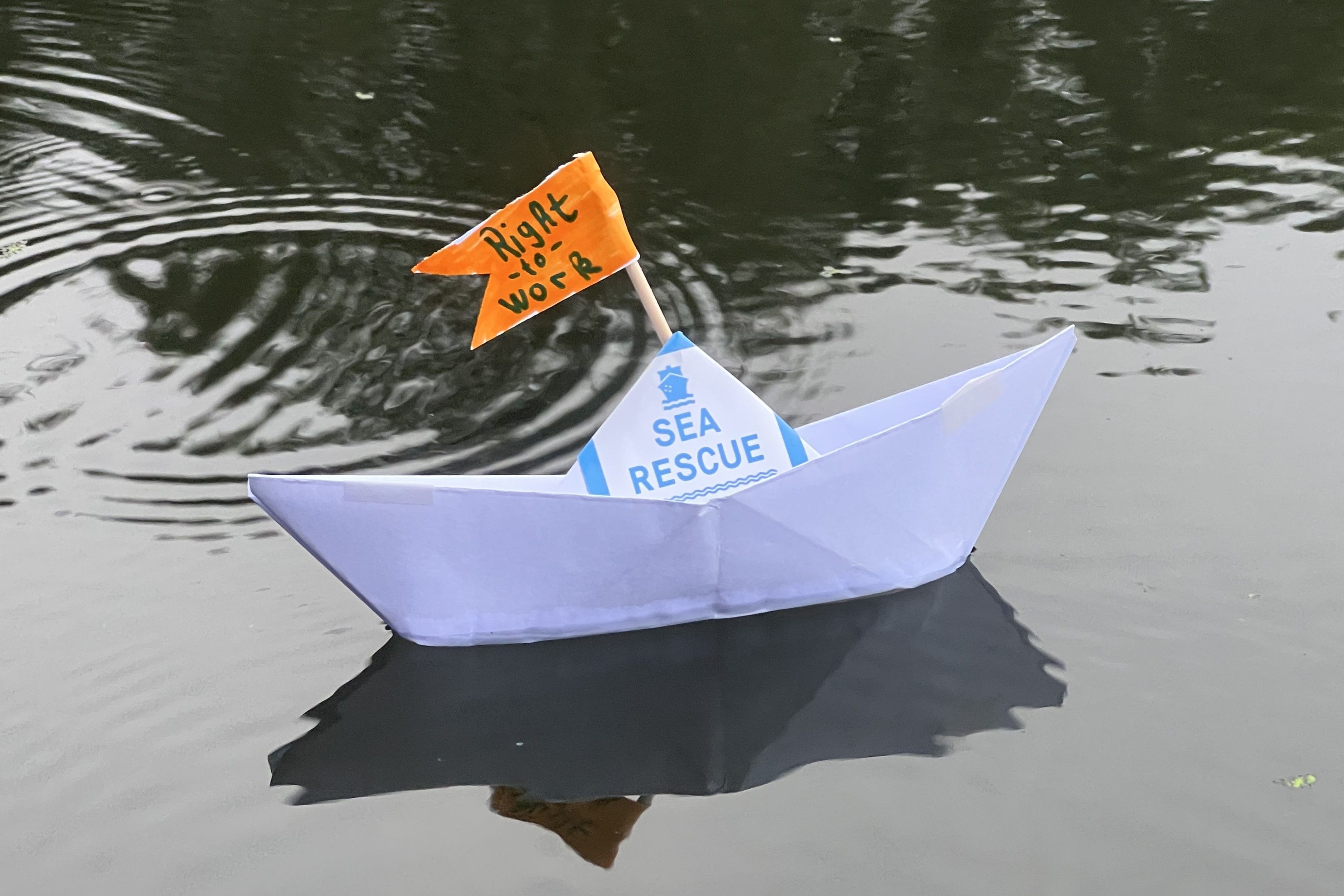 Image Credits: Kai Kaltegärtner
Introducing the Case
Crewing agencies in the shipping business are a common route for seafarers to find a job around the world. They help shipping companies to find people to work on board, especially for short term contracts.
In the case discussed in this post, I as a seafarer worked voluntarily for an NGO conducting search and rescue in front of the Libyan coast between 2016-2018, taking part in some practical missions and also working for management support.
In 2019, I applied for a short-term contract and worked successfully for a Dutch crewing Agency (Total Crew). In the application process I was clear with the agency about my NGO work. The responsible management of the agency did not comment negatively, although the contract included service on a ship in the Mediterranean. I completed this first order contract.
A year later, in 2020, I applied again for a short-term contract. Following a request for an updated resumé, which was then turned over to the agency, I received an email with an attached newspaper article from 2017. The email contained one sentence: "We can no longer hire you". A phone call initiated by me made it clear that one of the agency's principals had refused to hire me as a seafarer because of a newspaper article reflecting my political views on the Malta agreement concerning the Libyan Coast Guard. Therefore, the agency decided not to offer the services for me as a sailor to other clients either, in order to prevent "problems".
After contacting lawyers, I went to court to determine whether this had been a form of discrimination.
Aspects of the case
So what happened next?
On my behalf, lawyers of Prakken d'Oliveira in the Netherlands wrote to the agency in order to reach an out-of-court settlement. On 20th of November, the agency rejected the claim out of hand and denied that I was discriminated against as a seafarer.
As the next step, it was decided to file a complaint with the Dutch Human Rights Committee (College voor de Rechten van de Mens). This committee specialises in discrimination cases and is therefore the competent authority to decide whether or not the person in question has been discriminated against. Any person can approach this committee to ask for jurisdictional evaluation concerning discrimination. The Committee also provides political advice in policy decisions during law making processes or policy implementations. With the financial support of the Sea-Watch Legal Aid Fund, my case was lodged with the Dutch Human Rights Committee in 2021. The crewing agency was informed and asked by the Committee to present a submission.
On 27th June 2022, the Committee issued their judgment. They decided that I as a seafarer had been discriminated against by the agency based on political opinion. In the decision, the Committee considered that I had provided sufficient evidence to ascertain that discrimination had occurred. Therefore, the agency had to provide evidence that they had not discriminated against me - which they failed to do. The Committee rejected the arguments of the agency (that I had been refused because I previously functioned poorly) due to a lack of evidence.
Conclusion
This case raises important issues regarding discrimination and the right to work, the safety of people on the move at sea, and the role played by European member states in restricting civil rescue.
More than 10,363 thousand people were rescued / intercepted off the Libyan coast, according to the UNHCR, by the so-called Libyan Coast Guard (LYCG) in 2022 . Some of the people who come to Italy by boat and who have been to Libya before report that they have been on inflatable boats several times. They report that the so-called LYCG is also involved in criminal activities related to smuggling. This year, the German part of the European Irini mission was extended by the parliament, with a small but clearly different detail – the training and support of the so-called LYCG is no longer part of the mission based on the fact that the so called LYCG repeatedly is involved in criminal activities. And it is not only the Libyan authorities that are infringing upon the rights of people on the move – the EU border control agency Frontex is also accused of collaborating with these actors in violation of international law which is now a case for the international criminal court in the Hague.
Merchant ships often sail off the Libyan coast. Seafarers from all over the world work on these ships, sometimes under contract with crewing agencies. Merchant ships also regularly rescue people. Every time this happens, the seafarers on board are faced with the question of whether or not to co-operate with the so called LYCG. Handing over people who have been rescued, who are seeking asylum in Europe and who face imprisonment and even torture back in Libya, is a violation of international law. Every ship is obliged to bring rescued people to a safe port. When crewing agencies decide to stop hiring people who work in civil rescue – and who believe that the strict application of international law must be binding on all parties – seafarers are clearly threatened, being blacklisted or banned from work for following international law!
This type of discrimination is a clear form of oppression against civil rescue and civil activism on behalf of people seeking safety and asylum. Failure by crewing agencies to provide further work opportunities for seafarers due to their political expressions may constitute a violation of their rights under the Maritime Labor Convention. The MLC prohibits seafarer recruitment and placement services from using any means to prevent or discourage seafarers from obtaining employment for which they are qualified.
To date, only this one case of discrimination against seafarers engaged in civil rescue is known. However, as other cases show, since 2017 EU member states have also used a variety of laws to create an atmosphere of hostility and oppression against people conducting search and rescue operations, who are clearly respecting the international law of the sea and human rights law. States carry out such repression whilst they refuse to use other potential initiatives such as humanitarian visas, even though Russia's war against Ukraine shows us that Europe has the willingness and ability to cope with movement of people differently using such measures.
About the author: Kai Kaltegärtner is a Captain and Chief Officer and has worked for Jugend Rettet and Sea-Watch at sea. Prior to sea rescue he worked on shipbuilding and the construction of offshore wind farms. After leaving the sea to study and become a political scientist, he is now working in the Bundestag as a Clerk.
About the co- author: Imogen Dobie is a PhD researcher based at the Department for International Development in Oxford, UK. Her research examines historical and contemporary responses to displacement at sea.