Fighting the Detention of Asylum-Seeking Minors in Greece
The Legal Centre Lesvos describes its legal battle to support Μ.Μ., a seventeen year old Afghan teenager, who arrived by boat to Northern Greece in March 2022 in order to seek asylum.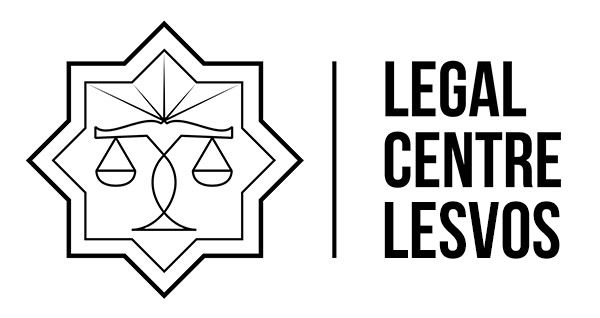 Image Credits: Legal Centre Lesvos
On 20 and 21 September 2022, the Legal Centre Lesvos represented Μ.Μ., a seventeen year old Afghan teenager, who arrived by boat to the Evros region of Northern Greece in order to seek asylum in March 2022. He was arrested immediately upon arrival, and following this arrest was accused of having smuggled 5 people across the border between Greece and Turkey for financial gain, which is a felony.
Since the day he was arrested, M.M. was at no point provided with an interpreter to communicate in his mother tongue, Dari, or any other language he speaks fluently, as is required by law. M.M.'s initial statement to the police was with the use of a Turkish interpreter, a language M.M. does not speak. Since his arrest, M.M. was not visited by any state-appointed lawyer, although one had been appointed to him. Additionally, the evidence used to bring charges against M.M. is also suspect, as it consists of several identical copy-paste witness statements that were recorded by the police from people who were on the same boat as M.M., which draws suspicion that the testimonies have been written jointly or by the same entity, and just signed by different witnesses. None of this was raised by M.M.'s appointed attorney, who did not meet M.M. before the pre-trial hearing and filed a memo only based on the statement M.M. had made to the police. Following this hearing, it was decided that M.M. would be charged with facilitation of illegal entry to Greece of foreign nationals (human smuggling), and held in pretrial detention. It is important to note here that the accusation of human smuggling is capped with a maximum 10 years prison sentence for each person transferred on the boat, however, if the motive of financial gain is proven, the prison sentence starts from a minimum 10 years per person. In sum, Μ.Μ. was forced to give his initial statement to the police in a language he does not speak, without any legal support, despite the serious charges he was facing, and as a result following a pre-trial hearing he was held in detention for approximately six months awaiting trial.
Given their past involvement defending the rights of criminalised alleged "boat drivers", the lawyers of the Legal Centre Lesvos undertook legal representation in M.M.'s case.
M.M.'s trial on the above charges was scheduled for 20 September 2022, and was postponed for a day to find a Dari interpreter, after intervention of Legal Centre Lesvos's lawyers. Moreover, M.M. was 17 years old when he arrived in Greece. Despite this fact, his case was handled as one of an adult until his appearance in court, after a superficial age-assessment procedure conducted shortly after his arrest found him to be an adult. This age determination was of crucial importance for the progression of the court case since minors are tried in separate courts and potential penalties for minors are less than for adults. In order to prove M.M.'s age to the court, Legal Centre Lesvos obtained the original national identity documents of M.M. from Afghanistan and from the Embassy of Afghanistan in Athens. With the submission of these identification documents, the one Judge Appeal Court of First Instance of Komotini ruled that her court was incompetent to progress with the case by acknowledging that M.M. indeed is a minor. The case was therefore referred to the regional minor's court, and on motion of the Legal Centre Lesvos, the judge ordered M.M.'s release from prison until his trial.
The court's decision was the only logical outcome, given the evidence presented. However, all too often we have found that the courts fail to apply their own rules, and foreign nationals in particular find themselves convicted to lengthy prison sentences without any credible evidence, or tried as adults despite certification of their status as minors. M.M's freedom and recognition as a minor by the Komotini Court is welcome news in an otherwise bleak legal landscape, and we hope that the rule of law and reason will continue to prevail when M.M. is brought to trial in the future.
About the author: The Legal Centre Lesvos AMKE is a civil non-profit organisation, registered in Greece. The organisation provides free legal information and assistance to migrants who arrived by sea to Lesvos, where its office is based. It also works to document violations of migrants' rights, engaging in advocacy and strategic litigation to hold the Greek government, Member States of the European Union, and European institutions to account. It advocates for equal access to safe and legal routes of migration in Greece, Europe and globally.
This post was first featured by the Legal Centre Lesvos on their website. To view the original post, click here.