The History of SAR and Why it Matters: SWLA Discussion
The Sea-Watch Legal Aid Fund is hosting a talk and discussion on 11th August at 7:30pm CEST on 'The History of SAR and Why it Matters'. We warmly invite you to join us for this event!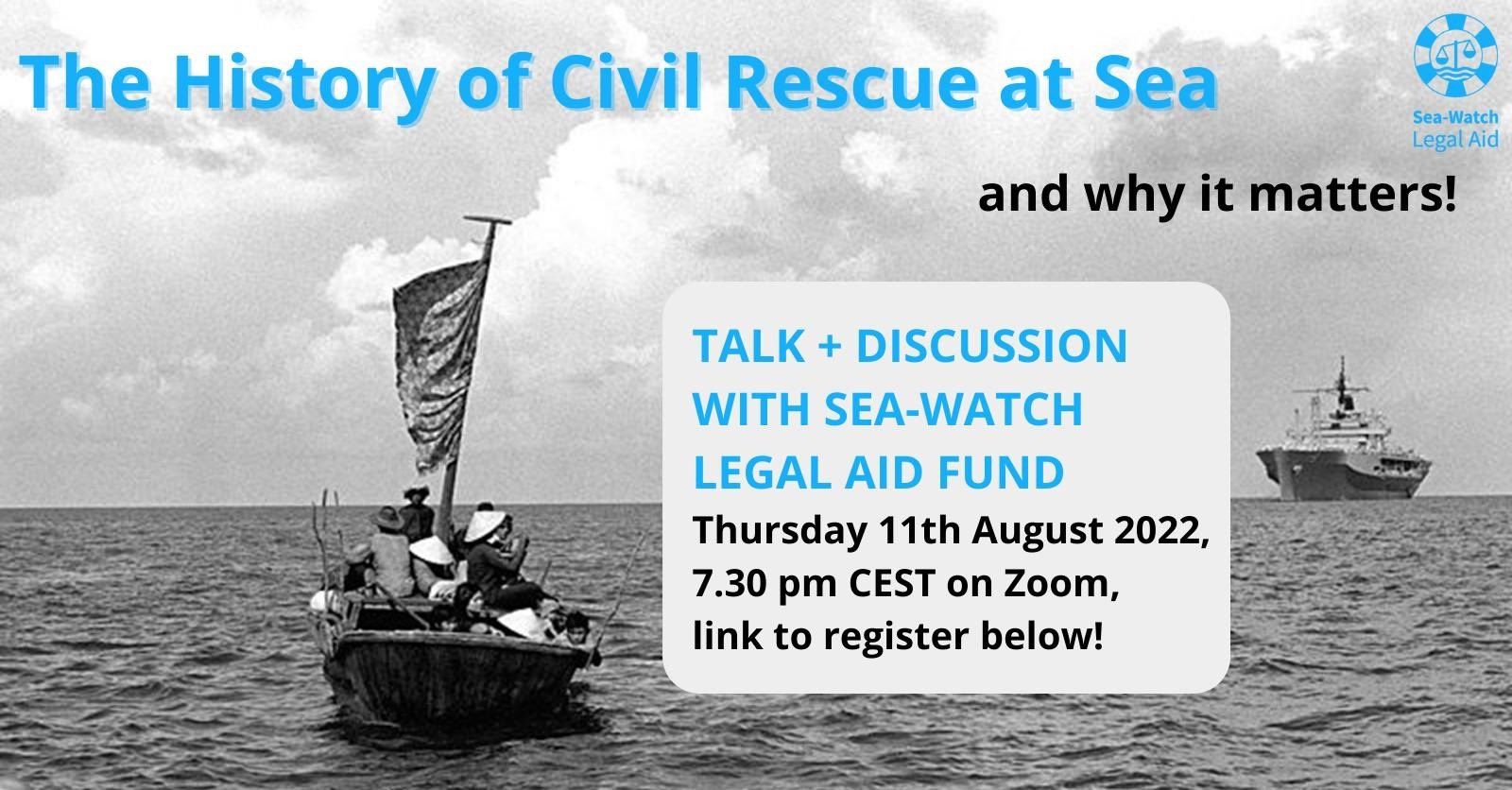 Register here: https://us02web.zoom.us/webinar/register/WN_EUiosqB5RK28waIAZ1abCA
Event details: Civil society rescue at sea has become an activity targeted by intense scrutiny and suppression. This suppression is often fuelled by a misleading assumption: that civil rescue is a very recent activity that has emerged only in the past few years. If governments can present civil rescue as something new or 'unprecedented' then they can claim that it is controversial and risky, and they can use this to justify their clamp down on rescue activity. This talk will argue against such a narrative. It will contest the idea that SAR is new and will instead show that SAR is an established and professional practice with a long history. Recognising the history of SAR is a crucial step towards contesting states' attempts to restrict solidarity at sea.